Angelina Jolie Talks Openly About Her New Teardrop-Shaped Breast Implants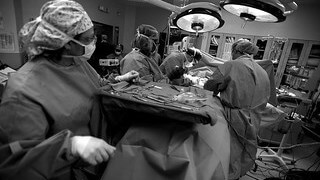 After recently undergoing a preventative double mastectomy, Angelina Jolie is now talking openly about choosing have teardrop-shaped breast implants for her reconstruction procedure.
According to a recent article by NBC News, this type of breast implan t was chosen in order to create a more natural look for the new breasts. The surgery also utilized donor skin to provide support and contour to the implants. This procedure, the last in a series of surgeries, was performed on April 27th.
Breast Implants for Angelina Jolie
Jolie's three breast surgeries were all done through the creases underneath her breasts, in order to minimize the appearance of the incision lines. This is a common incision location for breast augmentation or revision, breast  lifts and breast reduction surgeries. Her  first surgery was focused on saving her nipples, and was successful. The second surgery was her total mastectomy, in which the breast tissue was removed and tissue expanders were put in place.
Though many women choose to have their implants put into place at the same time as the mastectomy, Jolie chose to split the breast implant portion of her treatment into two surgeries for the best cosmetic outcome. After the mastectomy, the tissue expanders were slowly filled with saline to make space for the new breast implants.
After adequate space had been created, Jolie's new breast implants were put into place, with donor skin used to hold the implants in place. This tissue helped create a sling underneath the implant for additional support and the most natural appearance possible. According to Jolie's surgeon, who visited with her in a house call four days later, "I was pleased to find her not only in good spirits with bountiful energy, but with two walls in her house covered with freshly assembled storyboards for the next project she is directing."
Photo by AirmanMagazine on Flickr.