Complimentary Cosmetic Surgery
---
Dr. Angelo Cuzalina is pleased to be able to offer free cosmetic or reconstructive surgery to a limited number of deserving patients who cannot afford the procedure. Dr. Cuzalina looks over all applications very carefully and selects up to 4 individuals per year for free surgery. You will hear back within 60 days whether you are being considered. Dr. Cuzalina will call you directly to gather more information.
Please note the surgery would be totally free including the surgery itself, the surgery center fees, as well as anesthesia fees. Travel and lodging costs, if you are from out-of-town, state or country are not included.
If you'd prefer to print and mail this form, please click here to download a printable PDF.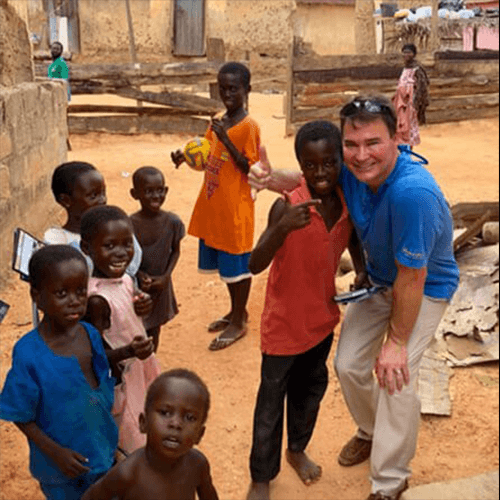 (Pictured: Dr. Cuzalina spends time with the local children while doing missionary work in Ghana, Africa - April 2018)