Brazilian Butt Lift vs. Butt Implants: The Benefits Of Each
Patients hoping for a fuller, rounder backside have several choices. Among the most popular and effective butt augmentation procedures are Brazilian butt lift surgery and traditional butt augmentation with gluteal implants. While both options can produce fantastic results, some patients may be better suited to one procedure vs. the other. At Tulsa Surgical Arts in Tulsa, OK, award-winning cosmetic surgeon Dr. Angelo Cuzalina helps men and women achieve their ideal physique with the most cutting-edge butt augmentation procedures available, including butt implants and BBL surgery. Read on to learn more about glute implants vs. BBL, and find out which butt enhancement surgery may be right for you.
What is the best procedure for a flat butt?
Men and women who are self-conscious about a flat or deflated butt often turn to cosmetic surgery for help. Depending on the nature and severity of their concerns, their desired outcome, and other personal factors, Dr. Cuzalina may recommend either butt augmentation with butt implants or butt enhancement with a Brazilian butt lift.
Should I get BBL or glute implants?
The choice between BBL and butt implants will depend on a number of factors, including:
Overall health
Current weight
Amount of excess fat available
Desired outcome
Personal preference
Allergy/intolerance to silicone implants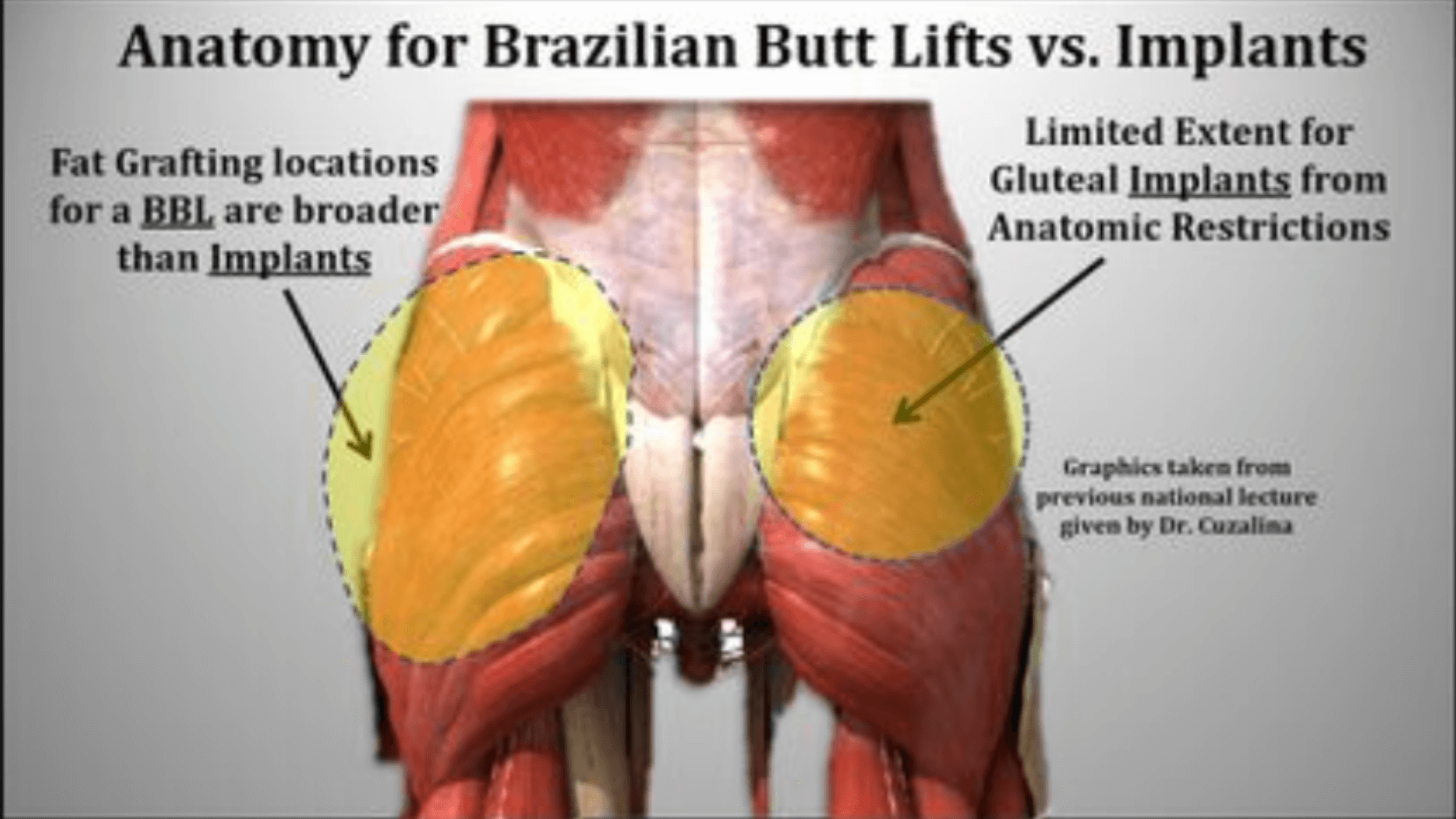 During your initial consultation for butt augmentation in Tulsa, OK, Dr. Cuzalina will evaluate your concerns, discuss your goals, explain all of your available options at length, and recommend the most appropriate surgical plan for you.
Generally speaking, ideal candidates for BBL surgery should:
Have enough available fat for transfer
Desire a more natural alternative to synthetic butt implants
Be committed to maintaining a stable weight after BBL
Want more full on the outer buttock areas
Patients who are typically better-suited to glute implants vs. BBL may:
Be too thin for BBL
Not have enough excess fat available for BBL
Have concerns about future weight fluctuation or pregnancy
Desire a solution that will maintain its shape and volume
How will my butt augmentation results change over time?
Unfortunately, cosmetic surgery cannot stop the aging process completely. However, patients looking for long-lasting butt augmentation results should understand the difference between BBL results and butt implant results. While gluteal implants will maintain their volume and shape over time, particularly changes in the patient's weight – including those associated with pregnancy – can significantly compromise the outcome of butt augmentation surgery. For patients who choose BBL, weight fluctuation can cause the transferred fat cells to shrink or become enlarged. Patients who gain or lose weight after getting butt implants will also notice changes in their figures. Whether a patient chooses BBL or butt implants, maintaining a stable weight after butt augmentation surgery is essential for preserving their figure for as long as possible. With a stable weight, the majority of patients can enjoy their BBL or butt implant results for many years before a revision may be needed.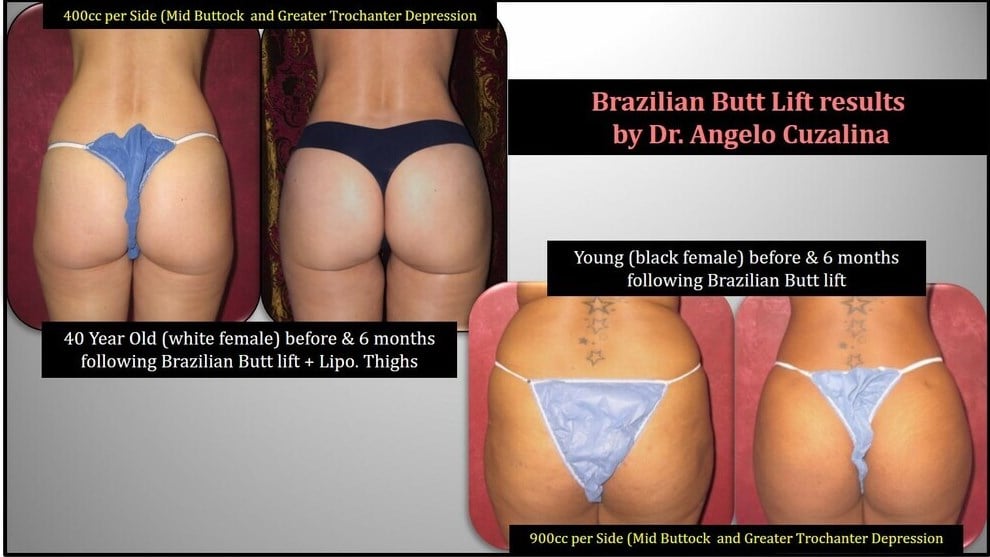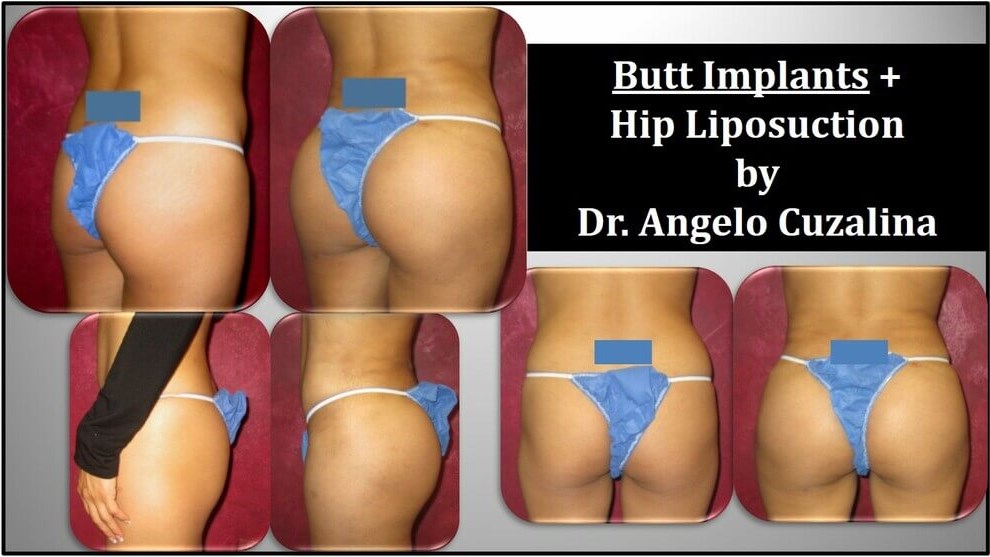 Get an hourglass figure with butt augmentation in Tulsa, OK
Whether you choose butt implants or BBL, you can achieve the celebrity butt shape you've always wanted. To learn more about your options for butt augmentation in Tulsa, OK, call Tulsa Surgical Arts to schedule your one-on-one consultation with acclaimed cosmetic surgeon Dr. Angelo Cuzalina today!