Common Breast Lift Techniques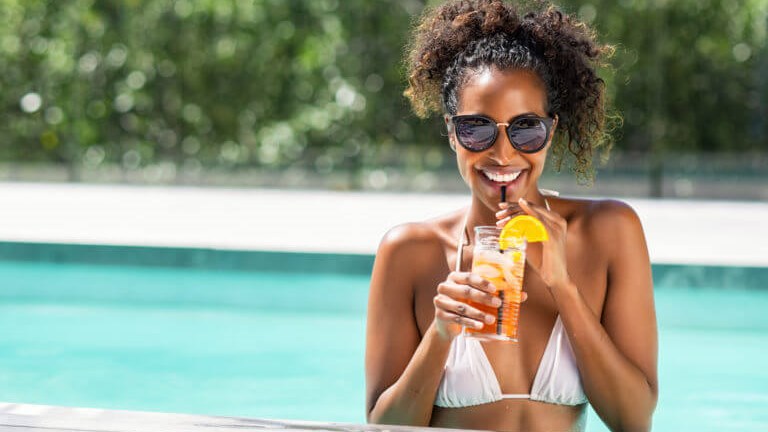 If your breasts have lost their perkiness and fullness because of aging, pregnancy, or breastfeeding, you may be considering a breast lift, also known as mastopexy. The procedure will remove the sagging breast tissue and reposition your nipples to restore volume to your breasts. Depending on how severe your sagging is, a variety of breast lift techniques are available.
At Tulsa Surgical Arts, triple-board-certified cosmetic surgeon Dr. Angelo Cuzalina has decades of experience and has performed thousands of breast surgeries during his career. He is committed to the art of cosmetic surgery and delivering the results you desire.
This blog from Dr. Cuzalina breaks down some of the most commonly used breast lift techniques, how the incisions involved in each are different, and how to manage scarring following your surgery.
What is the Anchor Breast Lift?
The anchor breast lift technique involves three incisions:
A circular incision around the border of the areola
A vertical incision from the nipple down to the fold under the breast
A crescent-shaped incision along the breast fold
Together, these three incisions approximate the shape of an anchor. This is the oldest breast lift technique. It produces the most extended length of scarring, but it can also achieve the most dramatic results.
This technique is ideal for women who have a significant degree of breast sagging that can't be fixed by less invasive methods. It is also known as an 'Inverted T' or a 'Wise Pattern' breast lift. It is typically required when the nipple position is several centimeters below the patient's natural fold, or in an extremely large breast. Dr. Cuzalina prefers this technique mainly when the breasts are either very droopy or very big.
What is the Lollipop Breast Lift?
The lollipop breast lift involves two incisions:
A circular incision around the border of the areola
A vertical incision from the nipple down to the fold under the breast
This is ideal for women who have a moderate degree of sagging and also want some reshaping done as part of their surgery. This is also known as a vertical mastopexy or teardrop type lift. Another name for it is a "Lajour" mastopexy, named after the Belgian plastic surgeon Madame Madeline Lajour who has been credited for advancing this technique back in the late 80s and early 90s.
Today, this remains a great technique with various modifications. Dr. Cuzalina likes the vertical mastopexy in cases of moderate breast ptosis (sagging) or when the type of sagging presents with a relatively short to moderate distance between the nipple and the fold.
What is the Donut Breast Lift?
The donut breast lift involves only a single incision: a circular cut around the border of the areola. It's ideal for women who only have a minimal degree of sagging and want a more subtle result. It is also been called a Benelli, circumferential, or periareolar lift.
Donut breast lifts are often performed in conjunction with breast augmentation. While the incision is small and often desired by a breast lift patient, Dr. Cuzalina believes it is used too commonly in some cases and is often inferior to the other techniques.
Dr. Cuzalina prefers it in more isolated cases for smaller breasts that are conical or tubular in shape. A donut mastopexy can flatten the projection of a "pointy," conical, or tubular breast to improve its shape dramatically. However, that same flattening on an average size breast could cause too much flattening, whereas the vertical mastopexy does the.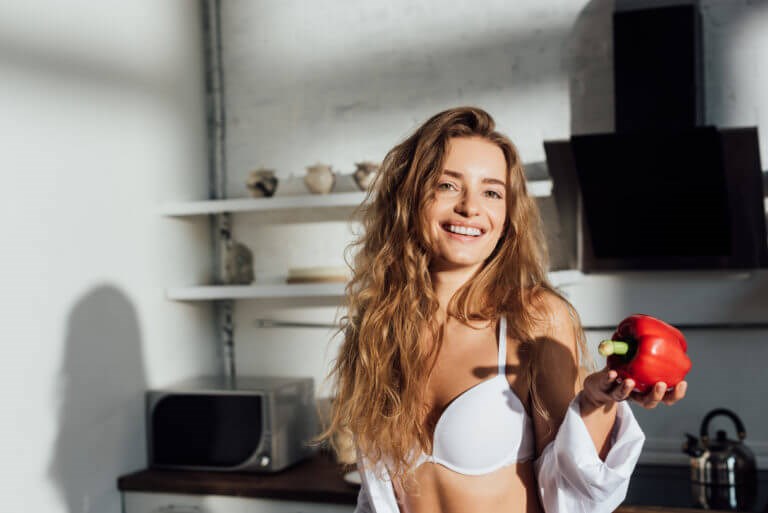 What is the Crescent Breast Lift?
The crescent breast lift has the smallest incision, which often is only halfway around the upper border of the areola. It is not an actual breast lift, but what Dr. Cuzalina likes to call a nipple repositioning procedure.
It is ideal for women who have one nipple that is slightly higher or lower than the other. The crescent lift can simply remove just enough superficial skin to elevate the lower nipple up 1-2 centimeters to help match the other. When the nipple needs more elevation, or the entire breast is sagging, then a more extensive procedure is required.
How to Get the Best Outcome for Breast Scars
Incisions made during breast surgery are usually very thin. After your wounds heal, you may have red, raised lines along the incisions. This will fade to pink, then to near original skin color over time. Their texture will also flatten out. This process may take up to a year after your surgery. Scars may be more visible on people with extremely light or extremely dark skin.
Scar massage: You can do this yourself starting about two weeks after surgery. It involves gently massaging your scars to help decrease inflammation and promote collagen growth. Dr. Cuzalina will tell you when you can start massaging your scars and instruct you on how to do so.
Topical scar care: Dr. Cuzalina prefers specific tape he recommends for the first few weeks after surgery to improve the scar appearance. You will typically wake up with tape that stays on for one week and changes to skin color tape in week two. After the tape comes off, Dr. Cuzalina highly recommends specific silicone sheeting placed directly on any scars to significantly further improve scar appearance.
Laser skin resurfacing or microneedling: If you wanted further improved appearance of your scars, laser therapy or microneedling can help minimize their appearance yet rarely ever required with good post-op care and time following a breast lift.
Schedule Your Tulsa Breast Lift Consultation Today
At Tulsa Surgical Arts, Dr. Cuzalina has performed thousands of breast surgeries over the years. As a triple-board-certified cosmetic surgeon who has also served as the president of multiple surgical boards, Dr. Cuzalina is revered by his patients and peers as one of the country's top practitioners.
Dr. Cuzalina serves Tulsa and nearby areas of Oklahoma. Call 918-779-1861 today to schedule a consultation.