How Much Younger Can a Facelift Make Me Look?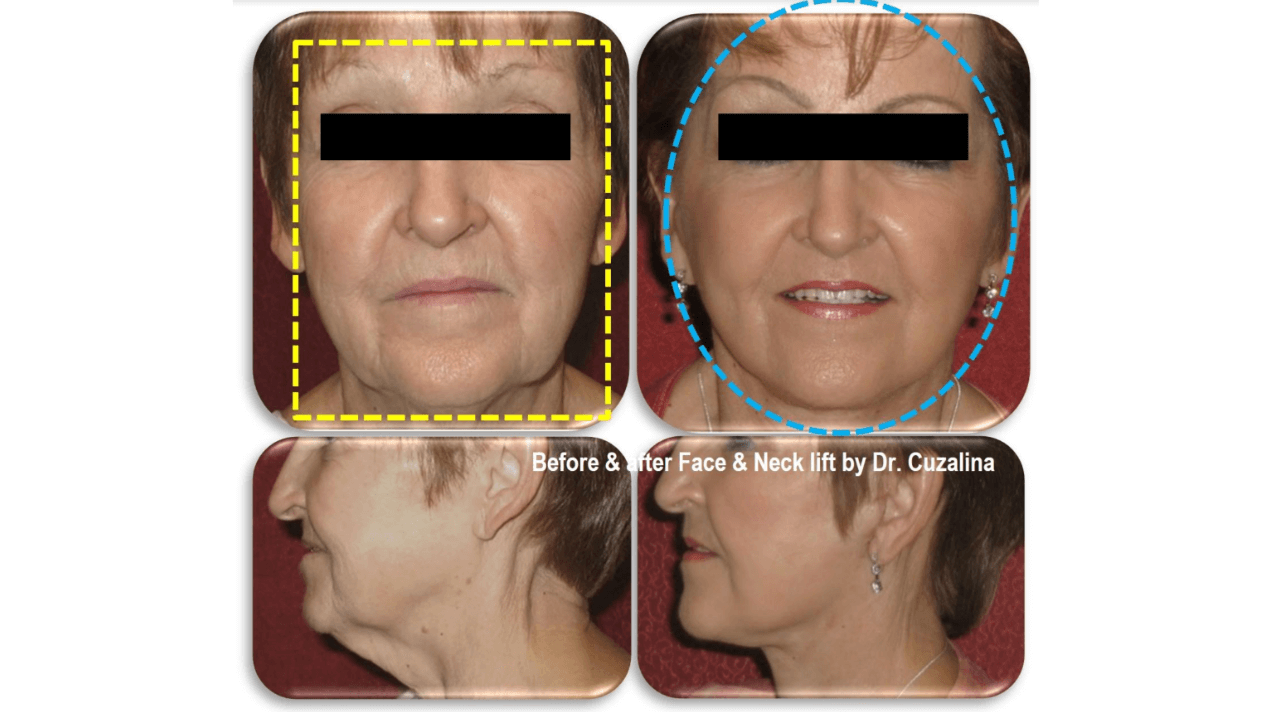 At Tulsa Surgical Arts in Tulsa, OK, the skilled cosmetic surgeon Dr. Angelo Cuzalina can help you turn back the clock with a facelift. With a focus on providing personalized care, Dr. Cuzalina is committed to enhancing natural beauty. If you're considering a facelift and are curious about the results, this information is for you. 
What changes can I expect from a facelift in Tulsa, OK? 
A facelift performed by Dr. Cuzalina can take years off your appearance by tightening loose skin, smoothing wrinkles, and rejuvenating facial contours. Whether you're looking for a subtle enhancement or a more dramatic change, the expertise in cosmetic surgery near you at Tulsa Surgical Arts can provide the results you are dreaming of.  although every patient is different, most patients feel as though they look nearly 10 years younger following a facelift.  The procedure can be especially transformative for those with severely sagging jowls and neck skin as well as extra fat in the lower face and neck.
How long does facelift recovery take? 
Facelift recovery is an essential part of achieving the best possible results. Dr. Cuzalina and his team will guide you through recovery, ensuring comfort and optimal healing. Generally, most patients are able to resume normal activities within a few weeks, with visible swelling and bruising subsiding gradually. Post-surgery care guidance and personalized support are always provided, reflecting the high standard of patient care at Tulsa Surgical Arts.  Some patients can look very good at 1-2 weeks while others may have a few areas of lingering bruising for 3-4 weeks.  Everyone should expect varying degrees of puffiness that shrinks almost every day but can take months before all the edema is completely resolved.
How do I choose the right cosmetic surgery near me? 
When considering a facelift in Tulsa, OK, it's crucial to select a surgeon who has experience, skill, and a reputation for excellence. Dr. Cuzalina's commitment to patient satisfaction sets Tulsa Surgical Arts apart. By providing an in-depth consultation and personalized treatment plan, he ensures that every patient's unique needs and aesthetic goals are met.  Dr. Cuzalina is a board-certified Cosmetic surgeon who began Tulsa Surgical Arts in 1998.  We now have 5 additional excellent cosmetic or plastic surgeons available who are extremely well-trained in both face and body cosmetic surgery.  Coming in for a consultation is the best way to find the ideal surgeon for you.  Out-of-state patients are welcome to book their initial consultation virtually.
Is a facelift a long-lasting solution? 
While a facelift can dramatically improve your appearance, it is not an enduring solution to aging. However, the results can last for many years. Many patients say while they continue to age after a face or neck lift, that they still feel like they look younger because of the lift even many years later.  Patients may occasionally do a 'mini tuck' a decade later to be refreshed but most feel that they still look much better than they would have decades later and rarely do the same procedure twice.  Key benefits include:  
Tightening of loose skin: Creates a firmer, youthful appearance 
Reduction of wrinkles and fine lines: Enhances the overall smoothness of the face 
Improved facial contours: Defines and accentuates your natural features 
Long-lasting results: Can last for many years, especially with proper care and maintenance. Regular follow-up appointments with Dr. Cuzalina or any of the excellent providers of services at Tulsa Surgical Arts and Bella Roma Med Spa can help maintain the youthful results achieved by your facelift. 
Are you ready to explore the possibilities? 
If the idea of looking years younger appeals to you, a facelift in Tulsa, OK by cosmetic surgeon Dr. Angelo Cuzalina might be the perfect solution. Schedule a consultation today and discover how you can achieve a more youthful, revitalized appearance. Embrace a new you, and take the first step toward looking and feeling your best with cosmetic surgery at Tulsa Surgical Arts. Call us now!