How Rhinoplasty Can Enhance Facial Proportions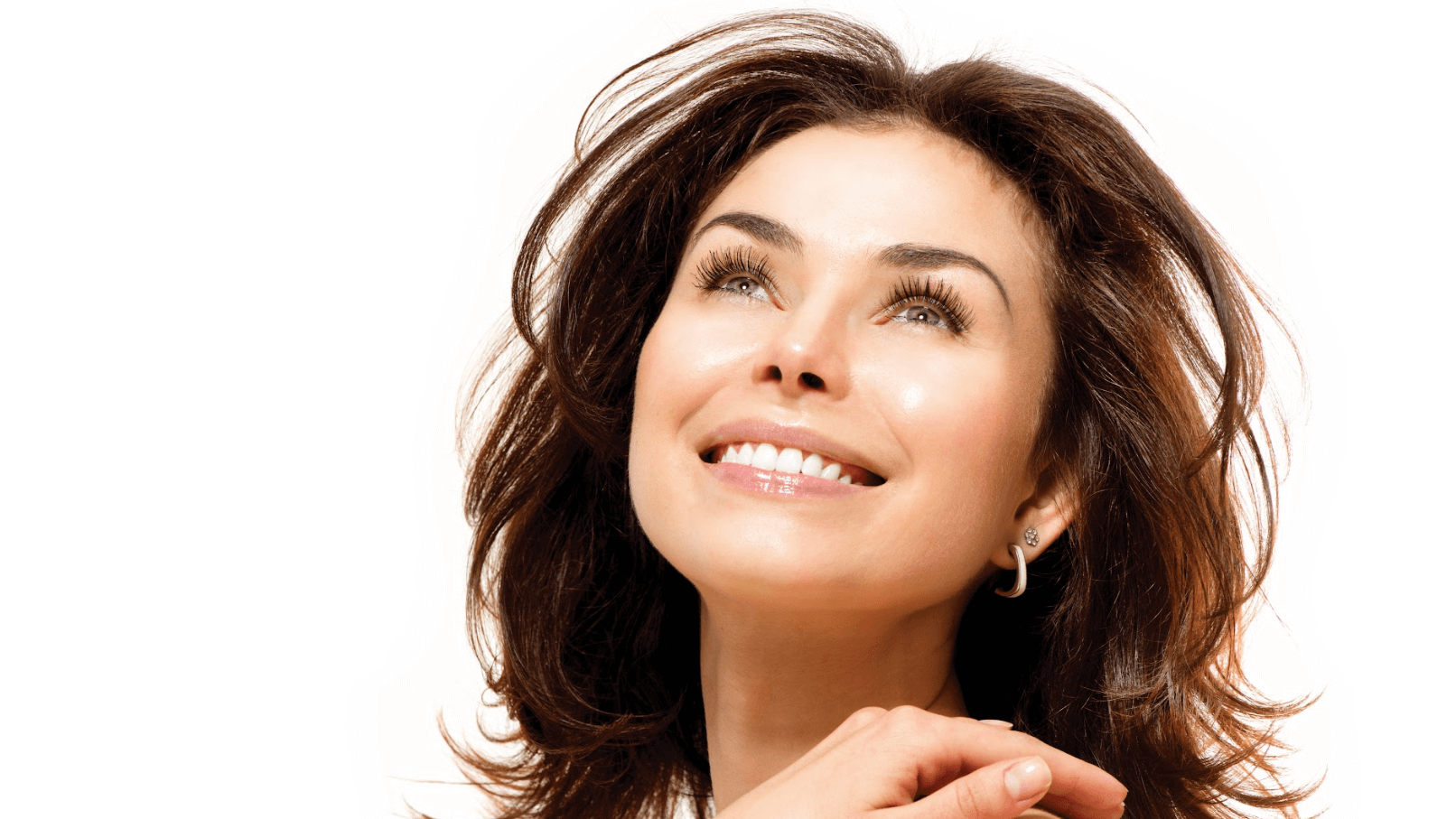 Rhinoplasty, commonly known as a "nose job," is a frequently requested procedure that cosmetic surgeons, like Dr. Angelo Cuzalina at Tulsa Surgical Arts in Tulsa, OK, offer to their patients. The nose, positioned centrally on the face, profoundly impacts facial balance and symmetry. By adjusting the nose's shape and size, rhinoplasty can significantly alter the overall appearance of the face, contributing to a more harmonious and proportional look, thereby enhancing one's overall facial aesthetics.  
What are the aesthetic benefits of rhinoplasty?  
There's a multitude of aesthetic improvements that rhinoplasty can bring about. These include:    
Altering the size of the nose to harmonize with other facial features  
Modifying the nose's shape, such as the bridge, nostrils, or tip  
Rectifying a crooked nose or removing an unattractive hump on the bridge  
Enhancing symmetry for noses that are naturally off-center  
Improving function or breathing especially if the patient has a past history of trauma or a known septal deviation 
Each of these modifications can result in a more balanced facial appearance, contributing to an individual's self-esteem and confidence and potentially influencing their interactions and relationships with others.  
Why choose rhinoplasty in Tulsa, OK?  
For those considering rhinoplasty, Dr. Cuzalina at Tulsa Surgical Arts can create a personalized treatment plan to help reach your aesthetic goals. Known for his patient-centric approach and outcomes, Dr. Cuzalina is an outstanding choice for those seeking rhinoplasty.  Dr. Cuzalina has given rhinoplasty lectures worldwide and has written 9 book chapters on rhinoplasty including difficult rhinoplasty for the cleft lip and palate patient as well as book chapters dedicated to difficult and revisional rhinoplasty.  The level of professionalism and surgical skill in Tulsa, OK ensures patients that they are in capable hands and can achieve their desired aesthetic result.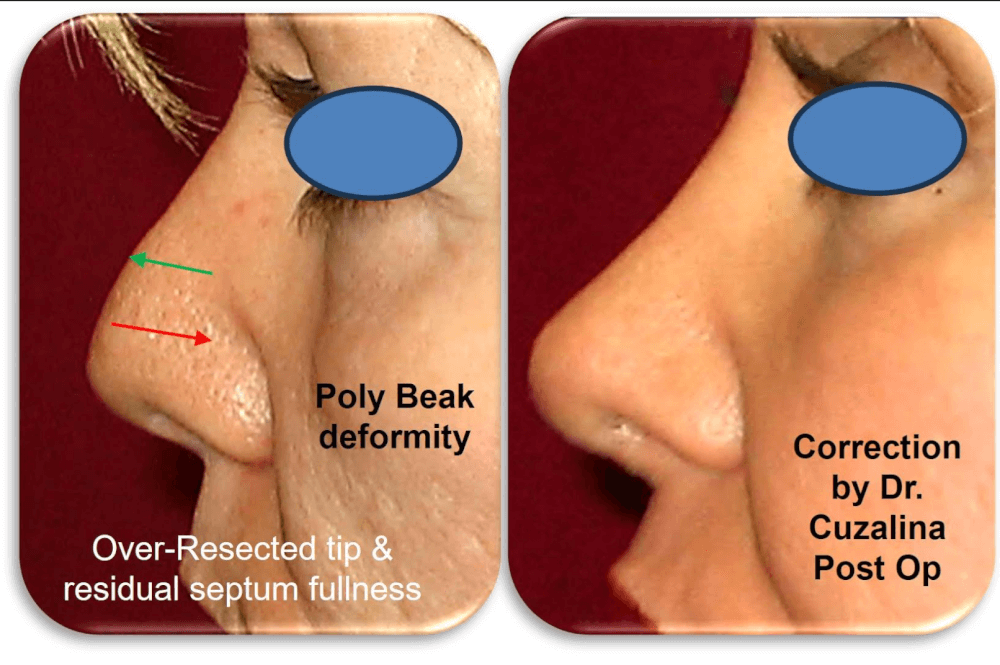 The patient shown had a rhinoplasty performed elsewhere with a resulting Polly beak deformity. Dr. Cuzalina performed revisional rhinoplasty to correct the problem using a septal extension graft and other techniques to reshape her nose for a much better aesthetic and functional result.
What other benefits can rhinoplasty offer?
Besides the aesthetic enhancements, rhinoplasty has additional functional benefits. These include:
Improvement of breathing difficulties: For some patients, rhinoplasty can correct structural problems like a deviated septum, enhancing nasal function and breathing capabilities.
Enhancing sleep quality: In some cases, rhinoplasty can rectify issues leading to sleep disturbances, such as snoring or sleep apnea, leading to more restful nights.
With these benefits, rhinoplasty goes beyond merely aesthetic enhancements, improving both facial proportions and general well-being. If functional or aesthetic nasal issues are your concern, talk to Dr. Cuzalina to see if rhinoplasty is ideal for you.
Is rhinoplasty the right choice for you?
Rhinoplasty, by creating a more balanced and proportional look, can bring about changes in your facial appearance. When performed by an experienced cosmetic surgeon like Dr. Angelo Cuzalina at Tulsa Surgical Arts, the advantages of rhinoplasty extend beyond the aesthetic. They touch upon functional enhancements and quality-of-life improvements. If you're considering rhinoplasty in Tulsa, OK, don't hesitate. Take that next step and schedule a consultation with Dr. Cuzalina. A more harmonious and proportionate facial appearance might be just one consultation away. The chance to improve your self-confidence and well-being awaits.