What Type of Breast Implant Feels the Most Natural?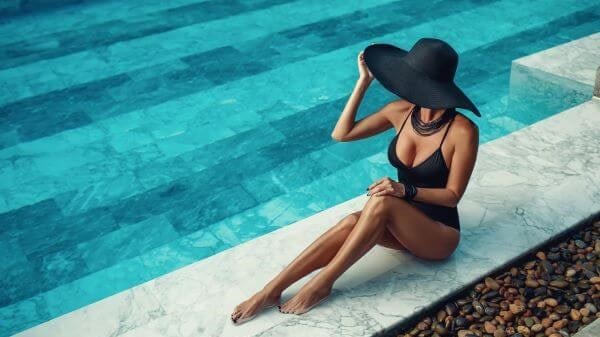 Choosing a breast implant type – saline or silicone – is an important part of your breast enhancement journey. After all, it is the breast implants that create the final look and feel, and therefore play an important role in your satisfaction with the procedure. Triple board-certified cosmetic surgeon Dr. Angelo Cuzalina has the skill and experience to help you make this important decision. Below, we look at a few things to consider.
Silicone implants tend to feel the most natural to most of our patients. Unlike saline implants, silicone implants are filled with a cohesive gel that mimics the look and feel of real breast tissue. These implants tend to be softer and are much less prone to wrinkling than their saline counterparts.
Nonetheless, saline implants may be the right choice for other reasons. While silicone leads the way in feeling natural, saline is not far behind. There could be other reasons that saline breast implants will work best for you, in which case we don't think you'll be disappointed by the way they feel. Dr. Cuzalina is here to help you make this decision.
Other Factors Lending to Natural Results
In addition to feel, most patients want their breasts to look natural, albeit enlarged and re-shaped in the style they want. For breasts to appear authentic, your cosmetic surgeon must tailor recommendations to:
How your cleavage looks now and what you want it to look like
Your body frame and proportions
Your current breast size
The amount of breast tissue
The nipple and breast position
By choosing an experienced and skilled cosmetic surgeon like Dr. Cuzalina, you can be sure that your surgery is carefully tailored to achieve the results you've been dreaming of.

Customized Breast Implant Recommendations
In private practice for more than two decades, experienced and triple board-certified cosmetic surgeon Dr. Angelo Cuzalina has been making breast enhancement recommendations for a long time. His communication with patients over the years helps to inform his individualized recommendations for you. His patients have provided feedback about which implants feel natural, which they prefer, etc. During a one-on-one consultation with you, Dr. Cuzalina will first listen to your goals and then help you choose breast implants. To arrange your appointment in Tulsa, please call Tulsa Surgical Arts at 918-779-1861.